Northeast Portland, Oregon – Winter is coming, and SecureSpace Self Storage says that means that storage unit owners should take a close look at the type of unit they have and whether or not their belongings are better off in a climate-controlled environment. Heated storage has many benefits during the winter, including protecting delicate electronic equipment.
When the weather outside can change in an instant, as is often the case during the winter months throughout the Portland area, people with storage units may not think much about their belongings. However, according to SecureSpace Self Storage, they should now more than ever.
There are many reasons that a personal storage unit should be evaluated as the temperatures dip below freezing. In today's digital age, the first of these is to protect computers and electronic equipment. Motherboards and other delicate components can actually get damaged by the cold winter weather, and this can lead to expensive repairs. SecureSpace Self Storage explains that musical instruments, such as guitars, saxophones, and pianos, may also incur damage, including drying out.
People who store family heirlooms, especially historical documents and old family photos, should also consider heated storage throughout the winter. As humidity levels change, high humidity can cause mildew and mold on paper items, such as photographs, wills, and handwritten letters. On the other side of this, low humidity and dry air can pull moisture out of the same objects causing them to become brittle and crumble.
According to SecureSpace Self Storage, musical instruments and paper documents are just some of the items that deserve heated storage throughout the cold months. Clothing, furniture, and appliances should also be stored with care.
Furniture, especially dressers, bed frames, tables, and chairs made out of wood and leather, need to maintain a comfortable temperature and humidity level throughout the year. Just as moisture and dry air can affect wood musical instruments, it can cause wooden furniture to shrink and expand, which may cause weakening of the materials. Likewise, leather is sensitive to humidity fluctuations, and leather can quickly become discolored, molded, or shrunken if not exposed to a constant environment.
Clothing is another major investment that can benefit from cooled and heated storage all year long. SecureSpace Self Storage says that delicate clothing, including summer staples, such as leather sandals and spaghetti strap dresses, will fare much better when stored in a wardrobe box or plastic tote inside of a heated storage unit than when thrown in bags and left to the mercy of the thermometer.
Like electronics, household appliances, including washing machines, microwaves, and dishwashers, should never be left in extreme cold situations. A good rule of thumb is that anything that uses batteries or electricity should be kept in a heated and cooled storage unit all year. While these may cost a bit more than an outside-accessible unit, the few extra dollars spent each month may save unit owners from the cost of replacing these items in the future.
Heated storage is also helpful for those who are sensitive to cold weather. A climate-controlled unit will be more comfortable to enter and exit throughout the year. During the winter, this could mean the difference between opening boxes comfortably or having to fight slippery gloves.
SecureSpace Self Storage NE Portland offers heated storage units as small as 5' x 5' and as large as 10' x 25'. For more information, visit the website or stop by the office at 3737 NE Columbia Blvd. in Portland.
Media Contact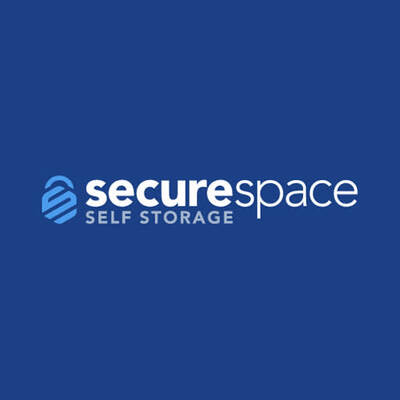 Company Name
SecureSpace Self Storage (NE Portland)
Contact Name
Christian Espinal – Marketing Director
Phone
503-386-0637
Address
3737 NE Columbia Blvd
City
Portland
State
OR
Postal Code
97211
Country
United States
Website
https://securespace.com/storage-units/or/portland-self-storage/3737-ne-columbia-blvd-portland-or-97211