Oceanside, CA: MyDirect IRA — a team of attorneys, CPAs, and paralegals — assists individuals in navigating the road to financial success. One of the services is helping individuals in the formation of Self Directed IRA LLC Accounts. Besides the LLC accounts giving them control and increasing their retirement money, clients can explore other investment opportunities (beyond mutual funds, stocks, and bonds). They can invest in real estate, foreclosures, tax liens, private notes, businesses, and private placements.
The main work of the retirement financial consultant is helping individuals open and fund their Self-Directed IRA LLC account. The process, which can take at least two weeks (depending on how relevant institutions can handle the requests), has a lot of paperwork. Fortunately, MyDirect IRA double-checks the application, investment direction, and transfer paperwork to ensure everything is filled out correctly.
After the transfer process from the current institution to the new IRA account, the team sets up a tax-deferred investment LLC. To protect the client from submitting tax returns each year, the team correctly fills in the details, such as the state (they live or plan to do business). With a well-instituted LLC, the burden of dealing with the IRS is taken off their shoulders. 
MyDirect IRA also retrieves the EIN for the new LLC, allowing clients to continue with other important processes, such as opening the LLC's bank account. While the team provides guidance on the best and most reliable institutions the individual should consider, the final decision is theirs. 
With the infrastructure, they can move the IRA funds and start investing in their preferred market. While they can talk to the team regarding anything, the consultants' main job is facilitating the transfer and ensuring they have full access to and control of their retirement funds. 
IRA Trust opening is another service offered by the MyDirect IRA. Besides the trust being synonymous with the freedom to invest in any market, individuals get complete checkbook control and can invest in foreign assets. With the help of the IRA LLC experts, there are no state reporting requirements, and the setup and maintenance fees are minimal. Like forming a self-directed IRA LLC account, the team checks all the paperwork and facilitates other processes, such as transactions. 
While most of the company's work ends with creating and funding the trust, clients can always contact the team. They can reach out to the company if they need assistance with new transaction types or any other issue — at no cost. Thanks to the ongoing support, the retirement financial consultants ensure the client's trust is fully compliant and successful. 
MyDirect IRA is located at 4167 Avenida De La Plata Ste #101, Oceanside, CA, 92056, US. Clients interested in the services of a retirement financial consultant can contact the team at (800) 215-2120. Visit the website for more information. 
Media Contact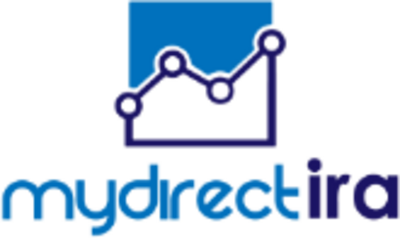 Company Name
MyDirect IRA
Contact Name
Ted
Phone
(800) 215-2120
Address
4167 Avenida De La Plata Ste #101
City
Oceanside
State
CA
Postal Code
92056
Country
United States
Website
https://www.mydirectira.com/