ALBERTA: Solution Home Buyers, a local Alberta company has revolutionized the home selling process. Most people, when they think of selling a home, only have a few ideas on how they can get it sold. The traditional way of selling a home is to list it with a Realtor, get a sign on the lawn, for all the neighbors to see, get it on the MLS, and wait for a buyer to come with their realtor. After many showings, financing conditions, home inspections, and commissions paid, the house may sell, in as quick as a few days, or as long as several months. 
Many home sellers dread the invasiveness of this process and having photos of their home on the public real estate site for all the neighbors and nosey people to see. Especially if the house is full of stuff or needs many renovations, having it out in public for all the world to see can be embarrassing. 
Getting a house ready for sale is a huge process. Especially if someone has lived in the house many years, and have accumulated a lifetime of belongings. This becomes even harder if the client has ageing parents in Alberta, and they live out of the province, and it is their job to get them downsized and move them into Assisted Living, or an apartment.   
It may be hard to believe that there is a company that can buy the property "As Is", freeing them from cleaning it out, doing repairs, or any of the other hassles of listing. Over 20 years ago, the founders of Solution Home Buyers were in the same situation. They lived out of province and needed to sell a house. They called a Realtor and listed the property. After many complications with the sale, they wondered why it had to be such a hard process. Then, they came up with the idea of a company that just buys properties "As Is", without the traditional hassles of selling. 
The plan was to put Seller needs and desires at the heart of each house sale and purchase, and Solution Home Buyers was born. That was 2003.  For the next 20 years Solution Home Buyers went on to help hundreds of home Sellers in Edmonton, Calgary, and other Alberta Communities get the quickest, easiest, and most convenient sale for their home. A small idea, that appeared to them as an unmet Seller need, revolutionized the sales process for many sellers. 
Through their FREE market evaluation, Solution Home Buyers has been able to help Sellers determine if their quick sale process is right for them. To see if Solution Home Buyers is the right choice, complete our brief online seller form or give them a quick call at 780-484-6040, and they can see if Solution Home Buyers is the best way for a client to get a quick sale on their property. For more information about the company and the services they provide, visit its website at https://www.solutionhomebuyers.ca. 
https://www.solutionhomebuyers.ca/2022/04/local-alberta-company-revolutionizes-home-selling-process/ 
https://posts.gle/oniZ8SiXCxG6JLCs9
Media Contact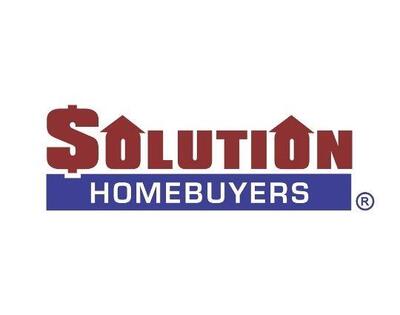 Company Name
Solution Home Buyers
Contact Name
Janet Seniuk
Phone
1-780-484-6040
Address
67089 RPO Meadowlark
City
Edmonton
State
Alberta
Postal Code
T5R 5Y3
Country
Canada
Website
https://www.solutionhomebuyers.ca/