Belleview, FL – Prestige Manor Assisted Living Facility Belleview is always happy to welcome residents looking to join their vibrant community where people are free to remain active and enjoy independence. The respite care program is carefully designed to offer families a break from the usual routine of caring for a loved one. The assisted living near Belleview has 37 comfortable living rooms perched between Ocala and the Villages. Residents living here don't have to worry about cooking, cleaning, laundry, and maintenance. Their low staff turnover contributes to stability in the community as well as enhanced quality of life. 
The cornerstones that make Prestige Manor Assisted Living Facility Belleview to stand out are independence and dignity. Residents enjoy more socialization, friendship, and interaction with staff. A greater sense of privacy is also provided. The team at the front desk always ensures the highest quality of services is provided. Megan Forrest is the company contact person.
Prestige Manor Assisted Living Facility Belleview's priority is ensuring resident satisfaction. There are many pros to joining the Belleview community. These are access to delicious home-cooked meals, weekly housekeeping service, health and medication monitoring, and personal laundry services. Residents also get an Emergency Alert Call System, on-the-site beautician services, and assistance with personal care and Activities of Daily Living. 
Prestige Manor Assisted Living Facility Belleview endeavors to give residents the choices that enhance comfort and improve lifestyle. A case in point, residents are not forced to attend activities they are unwilling to participate in. In terms of comfort, the facility offers a perfect setting to enjoy simple pleasures, companionship, and warmth from the sunlight. The spacious apartments are a vital addition to the assisted living facilities in Belleview. Residents here enjoy the comfort of individual living combined with the community lifestyle. The outdoor lifestyle provides a perfect haven for bird-watching.
At Prestige Manor Assisted Living Facility Belleview, compassionate care is at its best. The Belleview, FL facility has created an ambiance that helps clients celebrate past victories and enjoy a well-balanced life. Residents also get to grow intellectually, physically, emotionally, spiritually, and socially. All activities are carefully monitored to minimize the uptake of medication and enhance the quality of life and longevity. Residents and clients can request a virtual tour of the facility to check out the amenities and learn about the community. 
Prestige Manor Assisted Living Facility Belleview is conveniently located at 6333 SE Babb Road, Belleview, Florida, 34420. Their phone number is (352) 307-6333. The staff serving here are trained to offer the best customer service and ensure residents enjoy all-around comfort.
Media Contact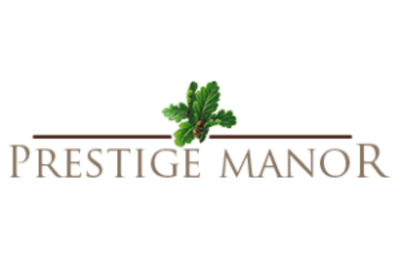 Company Name
Prestige Manor Assisted living Facility Belleview
Contact Name
Megan Forrest
Phone
(352) 307-6333
Address
6333 SE Babb Rd
City
Belleview
State
FL
Country
United States
Website
https://prestigemanor.com/contact-us/