Legendary Ideas Group creates training manuals, websites, and advertising campaigns for small businesses that want to grow with a plan. As marketing and solutions experts, they take their clients business ideas and create huge opportunities for their company with services and products that include the creation of:
Done-for-You Training Manuals, Done-for-You Websites and Advertising Campaign Creation & Management.
Clients say that the Legendary Ideas Group Done-For-You Services and Team (which includes both creative and data-driven minds) provides the relief and support they need to focus on what they do best.
5-Star Client Testimonials Include:
"Being able to have a resource that's trustworthy, high-credibility, and knows what they're doing makes life as a CEO so much easier. With them, it's done, and they get it done on time." Sarah B.
"(The LI Group Training Manuals) It gave that structure that we were looking for and it made everything organized. When we onboard new employees, they know exactly what to do now." Vinny D.
"Liz's team has become essential to my business." Tommy M. 
About Liz Illg
Liz Illg began consulting business owners in 2019 after her peers continually asked her how she grew her brick-and-mortar storefront in Phoenix, Arizona, to multiple locations in a short amount of time. Liz attributes all her success to business growth to systems, effective delegation, and strategic growth planning.
She began replicating her business growth methods to help other companies thrive and founded Legendary Ideas Group in 2021. The LI Group specializes in creating growth-driven products for small businesses like training manuals, websites, and advertising campaigns.
According to Liz, "Creating streamlined processes and supportive training for my team, combined with trusting them to make leading calls in my company, transformed my business. We use the same method to help other small businesses grow through internal and external products. I'm proud of the collaboration and innovation my team demonstrates every day. With the products we create, we're able to provide relief to CEOs like me. We're empowered to spearhead growth projects while business owners focus on their zones of genius."
Media Contact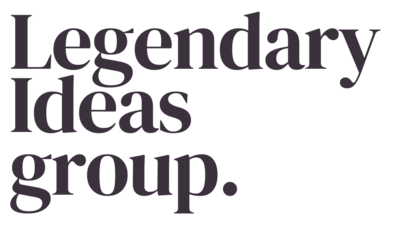 Company Name
Legendary Ideas Group
Contact Name
Liz Illg
Phone
(602) 633-5151
Country
United States
Website
https://legendaryideasgroup.com/