Become a Poker Dealer with Learn To Deal Poker
Houston, TX – People who dream of becoming poker dealers now have a place to get professional knowledge to actualize their dreams. With the opening of the Learn To Deal Poker dealer school, they can now enroll and begin their journey to become professionals in their chosen careers. The Poker Dealer School offers students a wide range of resources that will prepare them to deal with Texas Holdem, Omaha, Hi-Lo Eight or Better, Seven Card Stud, and Lowball.
The representative for Learn To Deal Poker dealer school, while describing the services offered, said: "Students here at Learn To Deal Poker will be able to deal in tournaments and in cash games. Learn to spread pot-limit games, limit games, and no-limit games. All the instructors at Learn To Deal Poker are well-qualified experienced dealers. They will take a hands-on/ focused teaching method to teach every individual technique, skill, and game in order for students to pass poker dealing auditions at any poker room or casino in the country. Students will be tested and evaluated every week. 100 hours of class and internship time will be needed to graduate to a new career opportunity."
Learn To Deal Poker, as part of its goal to churn out a new generation of professional card dealers, has announced that job placement for qualified students would be available.
Enrolling in Learn To Deal Poker's Dealer School
Interested students who wish to be a part of the Learn To Deal Poker dealers school can visit its website at https://learntodealpoker.com/ to get started. Classes are starting every 3 to 4 weeks. Students will have access to an internship program after the completion of at least 40 hours of class. Each student on internship will have access to hands-on experience at a local poker room to receive dealing experience before their graduation.
Students who are interested to know more about Learn To Deal Poker can visit its website to read the Dealer School FAQS that address the important questions that prospective students may have including whether or not the knowledge of poker is required, the duration of the course, the earning potential after graduation from the course, class size, and others.
Contact Learn To Deal Poker
Learn To Deal Poker plans to expand its reach to Austin, San Antonio, and Dallas locations in a short time. Take advantage of the early bird offer by calling 346-767-6537. For more information, visit its website. Learn To Deal Poker is located at 7324 Senate Ave, Jersey Village TX 77040 US.
Media Contact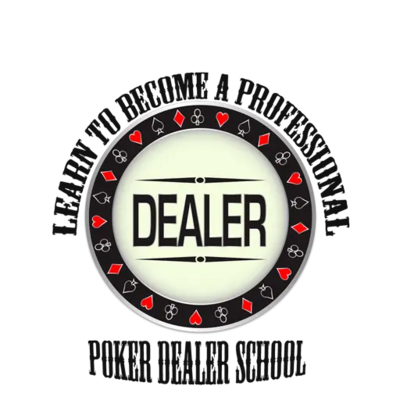 Company Name
Learn To Deal Poker
Contact Name
Bernard Doherty
Phone
346-767-6537
Address
7324 Senate Ave
City
Jersey Village
State
TX
Country
United States
Website
https://learntodealpoker.com/