Queens, NY – International Animal Clinic is a trustworthy, knowledgeable, and transparent veterinary clinic that offers its clients walk-in and urgent animal care services. Their services are well packaged to ensure that clients don't wait for long hours to receive treatment and grooming services. They offer routine veterinary care, urgent care, and grooming services to clients' animals. Clients in the Queens region have found a reliable veterinary company that cares about their pets' well-being and health. The team at the animal clinic cares for and enjoys nursing pets, which makes their services hospitable and relaxing to clients' animals.
Their team of professionals are well trained and certified to treat and assist clients with their pet vaccinations, treatments, and health needs. The New York veterinary has invested in the necessary equipment, tools, and facilities to take care of clients' animals in the most effective and efficient way possible. This is what a happy client had to say about the staff at the veterinary clinic. "The staff members at International Animal Clinic were helpful and open to assisting clients the minute they walked in. The clinic felt like a home clinic, and everyone was nice and worked as a team. Therefore, with all that said, if your little ones need a veterinarian (whether permanently or temporarily), this is the place to go." 
The company is committed to providing the highest quality of veterinary medicine to its clients' pets. They also offer an online client portal for their clients where all pets' medical records and diagnostics are stored, ensuring that they are always at their fingertips. International Animal Clinic values the relationship they have maintained with their clients by regularly communicating and sending clients valuable resources that help them make the best decision for their pets. Their clinic's layout and design are pet-friendly, allowing pets to enjoy and feel the warmth while being treated at the animal clinic. Some of the routine veterinary services they provide are wellness exams, dietary consults, vaccines, and preventative diagnostics to ensure that clients' pets stay up to date on routine medical care.
The urgent care services they provide are to help pets get back to their healthy, normal state as quickly as possible. These services include treating vomiting, diarrhea, allergic reactions, back pain, and breathing problems. Clients are guaranteed to receive the highest-quality animal care, which also includes their pets' grooming so that they can look good and stay clean. International Animal Clinic features a blog page on its website that educates and gives clients tips on managing, caring for, and treating their pets in the best way possible. The animal clinic indeed cares about its clients as well as their animal companions. 
To learn more about International Animal Clinic, visit their website or contact their call representative at (718) 507- 5600. Their office is located at 32-33 Junction Blvd, East Elmhurst, Queens, NY, 11369, US.
Media Contact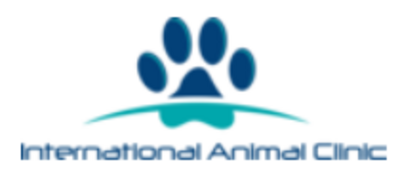 Company Name
International Animal Clinic
Contact Name
Juan Montenegro
Phone
(718) 507- 5600
Address
32-33 Junction Blvd, East Elmhurst
City
Queens
State
NY
Postal Code
11369
Country
United States
Website
http://www.iacurgentcare.com/