A Leading Accident Law Firm in Miami, FL
Miami, FL – Every year, nearly 40 million people visit emergency rooms across the United States for injuries, many of them caused by direct action or negligence on the part of another. In most cases, the lack of proper legal representation could be the difference between receiving fair compensation or nothing.
Flagler Personal Injury Group is a well-recognized personal injury law firm in Miami, Florida, dedicated to helping its clients who have been the victims of an accident to rebuild their lives. Their focus on client's well-being and aggressiveness have placed this firm as the number one in their field, represented by skillful attorneys with a strong background in personal injury litigation. These Miami personal injury lawyers have years of personal injury trial experience and a track record of successful results, even when the odds were against a positive outcome on many occasions.
Flagler Personal Injury Group has vast experience representing victims in car accidents, birth injuries, construction site accidents, nursing home abuse, dog bites, elevator accidents, spinal cord injuries, slip and fall cases, wrongful death, medical malpractice, product liability, premises liability, etc.
"Someone with experience in personal injury trials understands how important it is to build the strongest case possible and can demonstrate to the judge or jury the persons responsible for victims' injury were actually at fault. The assigned lawyer needs to be someone who is well-prepared, is used to speaking to juries and has all of the facts at their disposal to convince juries of the validity of your case," said the firm's Julian Stroleny regarding the importance of being represented by an experienced attorney.
Frequently Featured in the Press
As seen on Fox News, NBC News, HLN, DBR, the Miami New Times, etc., Flagler Personal Injury Group car accident lawyer is operated by highly qualified attorneys who put all of their experience at the disposal of their clients to get them the best compensation. Unlike other firms, Flagler Personal Injury Group offers services on a contingency basis, which means that its clients do not have to pay any fees upfront.
Contact Information
Those looking for premier legal representation from a skillful Miami accident lawyer may visit Flagler Personal Injury Group at 1 NE 2nd Ave #200, Miami, FL 33132. Contact them via phone at 305-424-8445. For more information about their services, visit their website.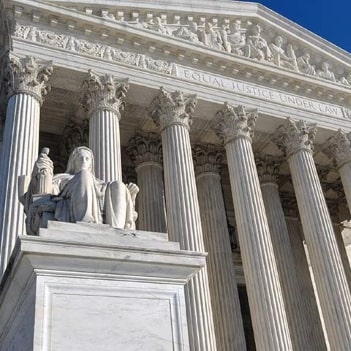 Media Contact
Company Name
Flagler Personal Injury Group
Contact Name
Julian Stroleny
Phone
305-424-8445
Address
1 NE 2nd Ave #200
City
Miami
State
FL
Country
United States
Website
https://www.personal-injury-miami.com/