To celebrate their 40th year fighting for the people of their community, the law firm is very proud to announce their newest community outreach, the FFP Law Hall Pass Initiative. Their local community is, and always has been, at the center of their focus. This upcoming school year, through summer 2023, FFP Law has planned a wide-reaching campaign to support local parents, youth and schools. They are focused on bringing much needed financial support to the schools directly, while encouraging their local students to follow their passions and giving them the tools to turn their dreams into reality.  
FFP Law has been a local law firm since the very beginning. They have worked hard to be a local support to the Alachua County and surrounding communities for 40 years and they know their community needs them more than ever. This is their first attempt at a campaign of this magnitude, but if successful, they would love to go even bigger in the coming years. They have selected a handful of local schools, non-profits, and summer programs for 2022-2023 and hope that, in future years, going bigger will mean more schools and deserving organizations. They are excited to see what Gainesville can do when they come together as a community. 
This campaign is all thanks to the staff of FFP in coming up with the initial idea, thinking of so many different and creative ways to help their little community, and working so hard to bring it to fruition. Special thanks to Gabrielle Jenkins, Shanti Rose and Eowyn Poirier. Also, the staff would like to thank the Fines for their willingness to constantly give back and their consistent encouragement of new and innovative ideas.
As part of their support, they will fulfill a portion of several Amazon Wish Lists for local school teachers. They are asking the local community to step up and help them completely satisfy their wish lists. Throughout the next twelve months, they will post these and other community outreach events and projects within the FFP Law Hall Pass Initiative campaign on their social media. To find out how one can help or see news about the campaign, follow the law firm on Instagram and Facebook. They hope their local community can come together and help this project succeed. 
Media Contact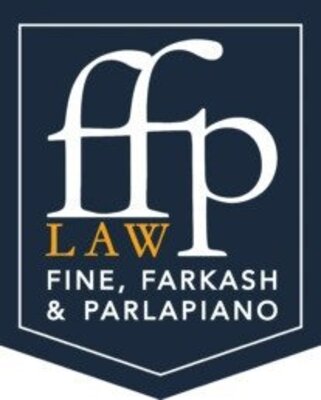 Company Name
Fine, Farkash, and Parlapiano, P.A.
Contact Name
Jack Fine
Phone
(352) 376-6046
Address
622 NE 1st Street
City
Gainesville
State
FL
Postal Code
32601
Country
United States
Website
http://ffplaw.com/