Sarasota, FL – Euro Painting, Inc. has moved its offices from New Mexico to Sarasota. The company was in New Mexico for over 20 years before relocating to Sarasota several weeks ago. The move is a strategic effort to expand its professional house contractor services to new markets in Sarasota. The contractor's portfolio includes services like interior and exterior painting, 3D metallic flooring, epoxy flooring, virtual design, power washing, concrete staining and overlaying, and wood staining services. 
The Sarasota housing contractor offers professional interior and exterior painting services to residential and commercial clients. These services include thorough prep work of all surfaces for a smooth finish. They work with clients' visions but have a combination of color palettes that can appeal to varied client groups based on their needs, styles, preferences, and budgets. 
To help clients make informed choices they will love, the company offers virtual design services that allow clients to see their future without disrupting their current property. The service previews any color selection for interior and exterior surfaces, including color schemes for stucco, using digital photography and computer-generated images. It provides more insight than the samples offered by other painters that do not include a visualization of the entire surface.
In addition to painting walls, Euro Painting, Inc. offers flooring solutions that include concrete, wood, and metallic options. Their 3D euro metallic flooring resembles shimmery glitter paint, marble countertops, or lightning strikes in appearance. It is made from 100% epoxy with two components specially formulated to provide a pearlescent metallic pigment. The application is tailored to clients' desires and uses several techniques for a subtle, unique reflective finish.  
Euro Painting, Inc.'s concrete services include concrete overlaying and staining for a unique high-end look. The company uses only liquid polymers for their concrete overlays, which are flexible, allowing clients to change colour schemes easily for a rough or smooth finish. They use the original concrete products to add high-quality decorative finish products. 
"Our dependable reputation, high referral rate, and list of satisfied client testimonials come from using superior products, providing quality workmanship, and top-notch service."
The company's wood staining services protect wood flooring and ceilings against damage from water, sunlight, and rot. They provide a unique, aesthetically pleasing color, making natural wood attractive using different shades of wood stains. The company also offers power washing services for surfaces made of granite, concrete, pavement, wood, brick, stone, and aluminum siding. They eliminate dust, mold, mildew, and nasty bird droppings. The staff can powerwash surfaces before painting to remove any chalky residue from years' worth of old acrylic and latex paints, avoiding flaking and peeling of new paints.
Euro Painting, Inc. is located at 5077 Fruitville Rd Unit 109 PMB 232, Sarasota, FL, 34232, US. Get to know more about Euro Painting here. For consultation and booking, contact their staff by calling 941-841-3876. Visit the company website to learn about their new Sarasota offices that offer professional house contractor services for homeowners and businesses. 
Media Contact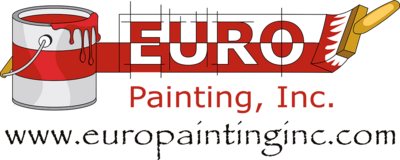 Company Name
Euro Painting, Inc.
Contact Name
Bart Stobienia
Phone
941-841-3876
Address
5077 Fruitville Rd Unit 109 PMB 232
City
Sarasota
State
FL
Postal Code
34232
Country
United States
Website
https://www.europaintinginc.com/