Dandenong, VIC – For the second consecutive year, CPP Pest Control has been acknowledged as the best pest control provider in Melbourne, VIC. This recognition is due to their exceptional service quality, which offers efficient and non-toxic pest treatments for residential and commercial properties. Moreover, their thorough treatment process not only resolves existing pest issues such as ants, cockroaches, wasps, mice and termie, but also implements preventive measures to avoid future infestations.To learn more about their services, visit https://cheappestcontrolmelbourne.com.au/ 
In addition, voters praised CPP Pest Control for their hassle-free service, which is reliable, punctual, and requires no supervision or intervention from clients. Furthermore, the company, being licensed and insured, provides protection for both employees and customers in the unlikely event of any damage or loss. As a result of the quality services that have led to this recognition, the Melbourne pest control company has established a strong network of return clients.
CPP Pest Control uses a defined three-step process to increase its effectiveness in eliminating spiders, rodents, rats, mice, cockroaches, termites, ants, bees, and more. They offer their services on a one-time or repeat scheduled appointment basis. They tailor all their services to clients' unique needs.
The process begins with a thorough pest control inspection performed by their licensed and experienced staff. The inspection investigates the types of pests, species, and the level of infestation in different areas. The technicians use modern tools and equipment to look into the damage done to the property and identify the breeding areas. They then publish a detailed report of the findings with images to guide clients' decision-making. The inspection can be hired as an independent service. 
Subsequently, the identified problem areas are treated using a personalised plan upon the clients' request. This plan involves utilising advanced tools to apply eco-friendly products that are safe for humans, pets, and the environment. The staff employs a combination of chemical and non-chemical solutions, with the concentration levels of each varying depending on the severity of the infestation
Lastly, the company will apply preventive measures to deter similar infestations in the future. They provide useful tips and procedures that clients can implement to prevent similar problems. The recommendations may include regular vacuuming, adequate yard maintenance, and proper waste disposal. CPP Pest Control can provide inspections and treatments on the same day for urgent cases.
A quote from the company website stated this about their services, 
"Our company was founded in 2013, and since then, we have been widely recognized as one of the best firms in the city. Our pest control team consists of well-trained members who have a combined experience of over 100 years. We offer a full solution for pest inspection and management in Melbourne, Victoria."
For consultation and booking, contact the staff by calling 0423367611 or email them at info@cheappestcontrolmelbourne.com.au.  For more information on their award-winning pest control services, visit their website. CPP Pest Control is located at Alexander Street, Dandenong, VIC, 3175, AU. 
Media Contact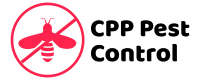 Company Name
CPP Pest Control
Contact Name
Sandy
Phone
0423367611
Address
Alexander Street
City
Dandenong
State
Victoria
Postal Code
3175
Country
Australia
Website
https://cheappestcontrolmelbourne.com.au/